Norton Kiwanis Speaker Series.
The community is invited to attend the Norton Kiwanis' Featured Speakers Series with an impressive selection of informative community leaders and activists. The Norton Ohio kiwanians have attracted thousands of community members who take advantage of a rare opportunity to be introduced to local and sometimes international experts on a wide range of topics and issues that shape our society. Please join us for these fun and enlightening events. Check out our calendar of events for speakers that will interest you: CLICK HERE
Open Meetings: First and Third Thursday of every month from 7am to 8am, located at the Norton Community Center, 4060 Columbia Woods Drive Norton, OH 44203
email: [email protected]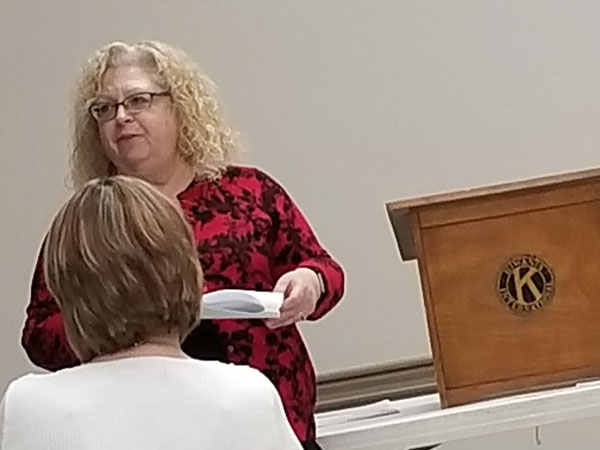 Featured speaker- Darryl Brake of Summit County Community Partnership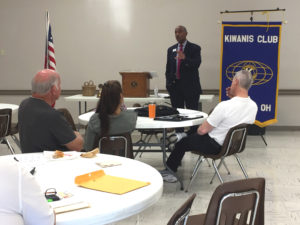 The Kiwanis Club of Norton learned how to safely dispose of unused medication.
"What will you do to be part of the solution?" Executive Director of Summit County Community Partnership Darryl Brake asked the club. He said everyone can take an active role in the fight against addiction.
Brake encouraged all members to take a Deterra drug deactivation system pouch. These pouches are filled with activated carbon and break down the chemicals in drugs by 80 percent within two hours and are completely decomposed after 24 hours. The pouches can then be placed in the trash.
He described Summit County Community Partnership as the county's drug abuse prevention coalition composed of people from a variety of segments within the community such as law enforcement, business owners, educators, citizens and more. Brake said each group has their own perspective on addiction and drug abuse.
Brake said he first joined Summit County Community Partnership in the 1990s soon after it formed. He said the coalition looks at data relating to addiction, like the number of overdoses and deaths, in the country, across Ohio and compare information to what is happening in Summit County.
Since February 2018, Ohio had the highest number of overdoses but now West Virginia and Pennsylvania have the highest accounts of overdoses, according to Brake. He said this is because the number of overdoses in Ohio have been declining because of the work of various organizations fighting this epidemic.
Brake said Summit County has 18 drop off sites for unused medication which can be found at www.scph.org/medication-disposal/dump-box-locations. The list includes Barberton Police Department, Norton Fire Department, Summa Health System Barberton Campus and many more. He also said pouches are available at Acme Fresh Market pharmacy locations in Summit, Cuyahoga, Stark and Portage counties.
Brake said 80 percent of people using opiates get the drugs from friends and family, usually by stealing them. He encouraged all Kiwanis members to take a Deterra bag and spread the message of safely disposing of medications to friends and family.