2020 Norton Kiwanis Supplied COVID Help to the Norton City Schools in the form of thousands of masks and water bottles for the students.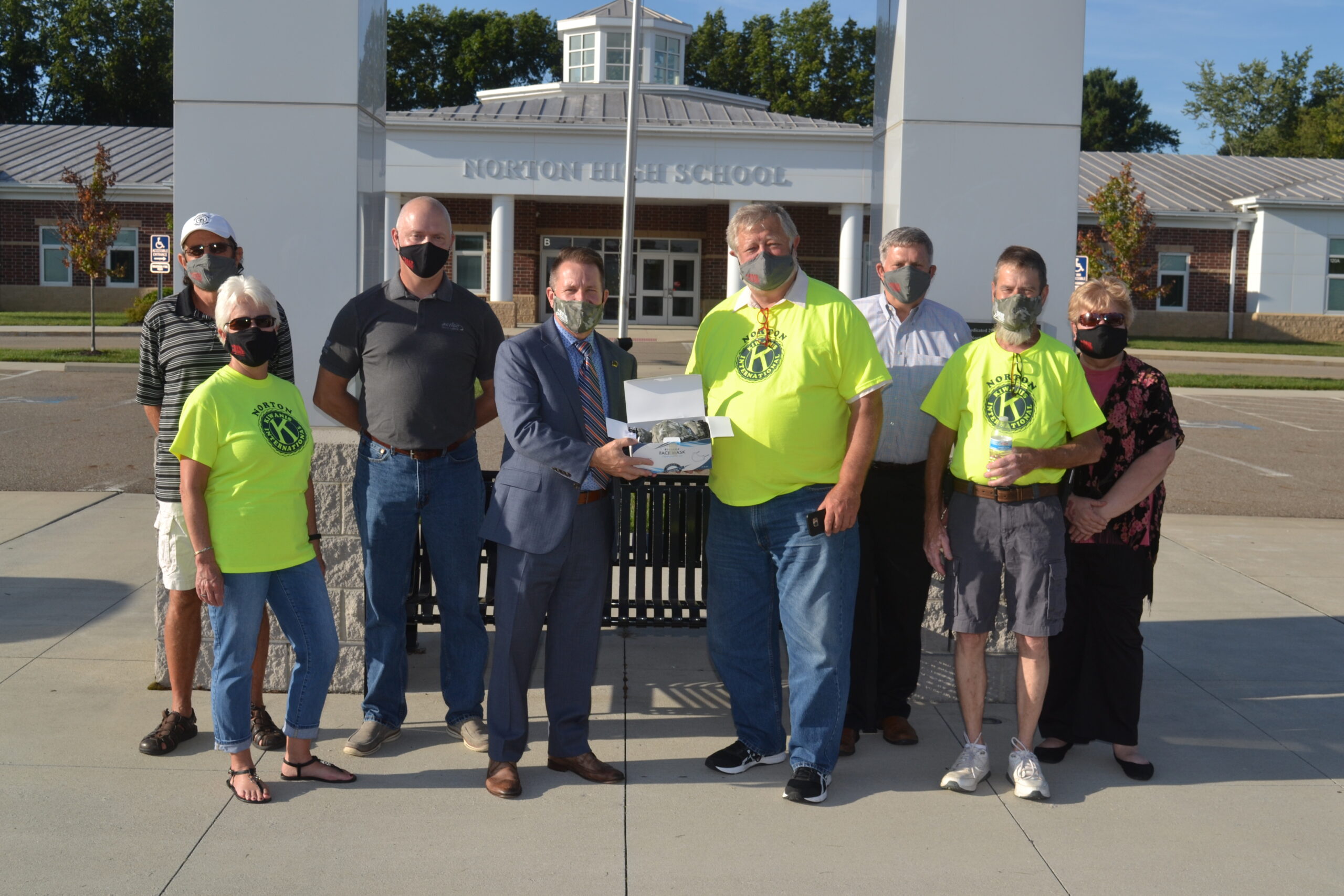 In 2020 Norton, Ohio, as the rest of the world, was hit by the Coronavirus disease. COVID started in 2019 and defined as illness caused by a novel coronavirus now called severe acute respiratory syndrome coronavirus 2 (SARS-CoV-2; formerly called 2019-nCoV), which was first identified amid an outbreak of respiratory illness cases in Wuhan City, Hubei Province, China. Not only was Ohio's businesses and schools shut down but all group activities. This included the Kiwanis who meet regularly at the Norton Community Center and local venues.
The Norton Kiwanis and their leadership team would not allow this to be the end! The Norton Kiwanis continued to meet via online video and their volunteered projects continued to support the children of Norton and throughout the world. This included providing the local Norton School District with thousands of protective masks and water bottles to stop the COVID spread! Thank you to all the participated and our local businesses who sponsored the collaboration.